My fingers are itching. I have a really long list of things I want to make, and I thought that I'd present the three things that are most relevant at the moment.
First of all, Vogue's
V8615
. I've had this pattern for ages, but I haven't been able to decide what I want to make it in. I think it would look good in a dark bottle green colour, or perhaps plain black. But what kind of fabric? I want it to be an autumn/winter dress that I will want to wear every day, so nothing too fancy. The more I think about the bottle green the more I like it actually, I might have to see what fabrics I can find in that colour!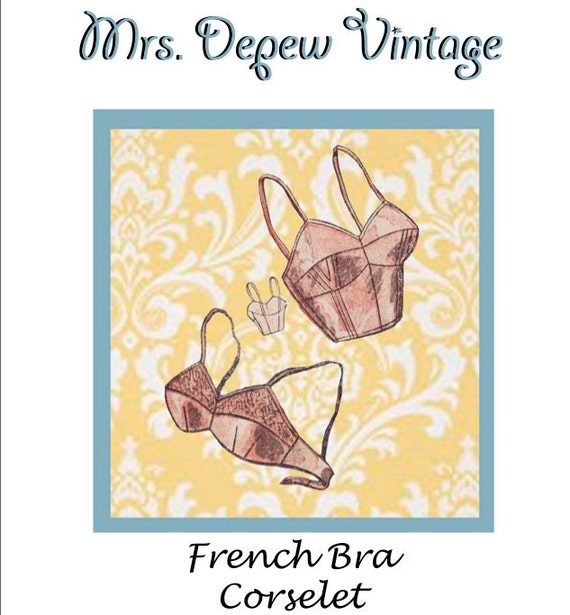 Second,
a longline bra
! I always thought lingerie was far too difficult for the home seamstress to make (
especially
pretty lingerie) but after looking through a sew-along of this pattern and seeing fellow blogger
Ohhh Lulu
's fabulous version I knew I had to give it a try.
Isn't it just gorgeous? I find it very encouraging to read that she's fairly well-endowed herself, I might not have dared take on this project otherwise! I'm considering a light aqua-coloured fabric for my first attempt. I spy lots of elastic sewing,
like I did on my slip
, and it's one of my favourite details in lingerie so I'm pretty much just drooling over this picture.
Last but not least, I've promised my mother a blouse. She's given me a blouse that she likes, except for a giant print on the front, and I've promised to make her one in plain white. I took some pictures of it to put on the blog but something is up with my camera and I can't seem to access the pictures. Hrm. Hopefully it's not a serious problem.
It's a fairly simple blouse, pretty much two gathered rectangles for the body and raglan sleeves that I think I understand how to make. I'm considering getting a bias tape maker, because the original is self-bound (is that even the term? It's a bit late and I had an exam today...). I've even found a nice crinkle cotton to make it up in!